Dubai International Airport Hotel Bookings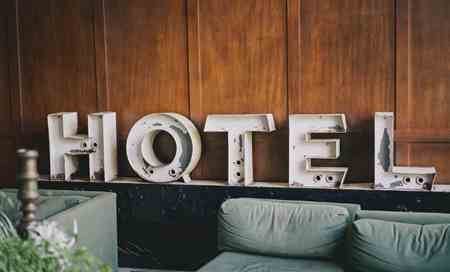 Dubai is home to some of the world's most luxurious hotels. Top of the 5-star hotels is the Burj Al Arab Hotel, which is one of the world's top five hotels. It sits on a man-made triangular island, where guests can enjoy international cuisine from a renowned chef on a 10,000 square meter terrace overlooking the Arabian Gulf. Gold and other precious metals feature heavily in the opulent decor of the hotel - guest arrive in Rolls-Royce and can look forward to a 24-hour butler service among the many luxury amenities available. The Burj Al Arab Hotel is constructed along the lines of a billowing sail, making it instantly recognisable and clearly visible along the Jumeirah Beach Road. It is one of Dubai's most iconic buildings.
Among the other four- and five-star hotels Dubai has to offer are the Crown Plaza Hotel and the JW Marriott Hotel in Murqakabat Street in Dubai's Hamian Centre. Beach Road is home to the Royal Mirage Hotel, where the Le Meridien Mina Seyahi is also situated. All of these hotels offer both Middle Eastern and international cuisine and outstanding amenities.
The Grand Hyatt Hotel is located in Dubai Healthcare City, at the corner of Riyadh Street and Sheikh Rashid Road. The Grand Hyatt boasts 682 luxury rooms, including 38 suites and has excellent dining facilities. It is close to the Dubai Dolphinarium.
The Sheraton Creek Dubai in Banuyas Road overlooks the city's stunning historic Creek. Ferries take passengers to various stops along the Creek, as well as to a major tourist attraction, The Palm Jumeirah, a palm-shaped, man-made island. The island is home to many luxury hotels and designer outlets, bars and restaurants. The Sheraton Creek Dubai Hotel boasts a Japanese restaurant and Vivaldi, an Italian restaurant, as well as an Indian restaurant. The hotel also has a spa and fitness facilities.
Among the other branded hotels with a presence in Dubai are the Four Points Hotel, the Hilton Hotel, the Jumeirah Beach Hotel in Jumeirah Beach Road and the Hyatt Regency Hotel in the city's Deira district, which is close to the ancient Gold Souk. The hotel is situated on the Corniche, a waterside promenade and is close to Dubai Museum and the Bastakia Quarter, Dubai's oldest district.
Some of these hotels offer car rental desks in their main foyer, such as the Grand Hyatt Hotel, the Gloria Hotel and Grosvenor House Hotel at West Marina Beach in Dubai Marina for example.
Recommended Hotels Near to Dubai Airport
Find Hotels near to Dubai Airport
Frequently Asked Questions - Dubai Airport Hotels