Train Transfers To and From Dubai Airport



Dubai International Airport Train Transfers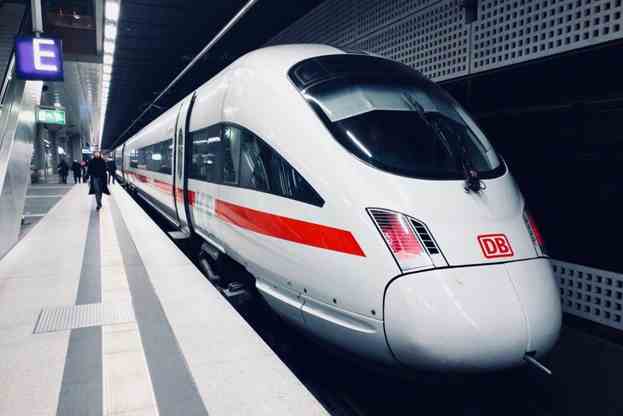 The Dubai Metro Red Line connects Rashidiya train station and UAE Exchange (also known as Jebel Ali). On route it passes through Dubai International Airport (DXB), as well as Deira and Bur Dubai. From there it follows the Sheikh Zayed Road.
At the airport, it stops at Terminals 1 and 3.
Dubai Metro Red Line links up with the Green Line at Union Metro Station and Bur Jurman Metro station. Of the Red Line's stations, only four are located underground: Deira City Centre, Al Rigga station, Union and Bur Juman Metro station; the remainder are situated overland.
The Red Line runs Thursdays from 5 am to 1 am, Fridays from 10 am to 1 am and Saturdays to Wednesdays from 5 am to midnight. Metro trains run at approximately 4-minute intervals during peak hours and every 7 minutes outside those hours.
Passengers must purchase a NO1 smart card before they board their train. There are 7 zones on the metro system and the fares depend on how far passengers travel within those zones. Most tourists and travellers will find the Silver Card adequate for their needs. The card costs AED 25.00 (ca. US$ 6.81) and includes an e-purse of AED 19.00. It is important that passengers use the check out points at the end of their journey, or they will be fined the maximum fare, no matter how short their journey.
Please note, if you check out at one station and then try to check back in again at the same station, your fare will be calculated as a new one-way journey.
A short trip of ca. 3 km or lasting no more than 90 minutes would be the cheapest fare. Travelling one or more stops (max. allowed 180 minutes journey time) would be calculated accordingly. For passengers wishing to travel in style, there is the NO1 Gold Card, which costs the same to purchase as the Silver Card, but it will calculate a surcharge upon check-out, as it allows passengers access to the Metro system's Gold Class seats for a premium fare.
The NO1 smart card can be used on all modes of transport: buses, the Metro and waterbuses. Children less than 5-years-old go free on all modes of transport.
Red Line offers passengers two park and ride facilities, where drivers are permitted to park their cars free of charge. One of these is at Rashidiya Metro station, which is close to Dubai International Airport. This facility has 2,700 parking spaces.
Passengers should note that a small section of the Red Line will be closed from January 2018 to about mid-2019. You can plan your Metro journey by going to the Road and Transport Authority website