DUBAI AIRPORT (DXB) INFORMATION
Origin
Airline
Flight no.
Scheduled
Est./Actual
Status
No flight arrivals were found at Dubai Airport.
Destination
Airline
Flight no.
Scheduled
Est./Actual
Status
No flight departures were found at Dubai Airport.
Car Hire at Dubai Airport
UNBEATABLE VALUE CAR RENTAL
Free Amendments | Free Cancellations | No Card Fees




Dubai Airport - All Information on Dubai Airport (DXB) Dubai Airport
Department of Civil Aviation, P.O. Box 2525, Dubai, United Arab Emirates
phone +971 4 224 5555
phone+971 4 224 5555 (Lost + Found)
Facts and History about Dubai Airport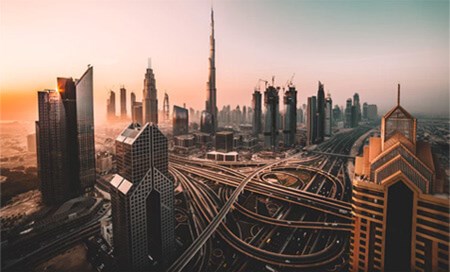 Dubai International Airport (DXB) is the main airport serving Dubai and the rest of the United Arab Emirates. Based on international passenger figures, it is the world's busiest airport. In 2017, Dubai Airport handled 88 million passengers, registered 409,493 aircraft movements and dealt with 2.65 million tonnes of air cargo. Dubai Airport has a capacity of handing 90 million passengers annually.
Situated in the Al Garhoud district, Dubai Airport lies just 2.9 miles or 4.6 km east of the city state of Dubai. It's Terminal 3 is the world's second-largest building measured by floor space and also the world's largest airport terminal. Operated by the Dubai Airports Company, Dubai Airport is the hub for Emirates and Flydubai. The former's hub is the largest airline hub in the Middle East, handling around 51% of all passenger traffic and representing around 42% of all aircraft movements at Dubai Airport. By contrast, budget airline Flydubai handles just 13% of all passenger traffic and accounts for some 25% of aircraft movements.
Around 140 airlines covering in excess of 270 world-wide destinations are available at Dubai Airport. The airport employs around 90,000 people directly, and supports around 400,000 indirect jobs.
Dubai Airport's history began in July 1937, when it started out as a flying boat base for aircraft operated by Imperial Airways.  The airfield was soon deemed insufficient to deal with rising passenger demand and in 1960 Dubai Airport opened officially its first airfield able to handle aircraft the size of a Douglas DC-3.
For the next ten years the airport saw a sustained expansion programme. In the early 1970s its existing runway was lengthened to 12,500 ft/3,810m which made it possible for Boeing 747s and Concorde to operate from Dubai Airport. Throughout the 1970s several runway and apron extensions followed to meet growing demand for cargo and passenger handling.
By 1998 the airport had received its second terminal and in April 2000, Concourse 1 opened under the name of Sheikh Rashid Terminal. The terminal's tunnel connecting concourse and check-in area contains a business centre and hotel, currency exchanges, a health club and various dining and entertainment facilities, as well as a post office, a prayer room, a medical centre and internet connectivity.
In phase 2 of the airport expansion programme construction of Terminal 3 began in 2004, completed in May 2008, when it was inaugurated. It became fully operational in October that year, with Emirates Airline being the first carrier to arrive at the new terminal.
Arrivals, Departures and Airlines at Dubai Airport
Visa Rules
All international passengers arriving at Dubai Airport require a visa, unless they hail from the Gulf Cooperation Council countries Bahrain, Kuwait, Oman, Qatar or Saudi Arabia.
Visa rules are subject to change, so it is best to check with your airline and/or the Dubai Department of Naturalisation and Residency for updates.
As for tourist visas, you will need to apply for a UAE visa with the Dubai Department of Naturalisation and Residency via its website or call +97 4 313 9999. An application must be made before arrival in the UAE. The Immigration and Visa office is located in Terminal 3 arrivals area, near Entrance 1. The office is open 24 hours a day. Typically, a tourist visa lasts for 30 days from the arrival in the UAE. Long-term visas are issued for 90 days.
Travelling to and from Dubai Airport
Dubai Airport is linked to the city of Dubai by buses operated by the Roads and Transport Authority (RTA). Bus Line F55 travels between DWC and the Ibn Battuta Metro Station every hour during the metro's operational hours. Bus Line F55A connects the airport and Satwa Bus Station, when the metro is not running.
A selection of car rental companies have desks throughout the airport.
Parking at Dubai Airport
All three terminals offer short- and long-term parking spaces at Dubai International Airport, which are signposted as you approach the airport.
Medical Facilities
Dubai Airport offers passengers medical assistance at Terminal 1, where the medical centre is located below Gate C13 (of Fox 7) and at Terminal 3, where a clinic is located between Fox 22-23 at level 0 on the ground floor.
Fast-track Facilities at Dubai Airport
Passengers can save time by using the Smart Gates through immigration at Terminal 3 arrivals area. These are easy to operate: you just place your passport's page with the photograph on the Gate's scanner, step into the Gate and allow the eye scanner to scan you, then you step through the Gate. The whole process takes just a few seconds.
After completing the eye scan, first-time users must register with an immigration officer. Parents travelling with children less than seven-years-old must use the standard passport counter, as must passengers with passports that are not machine-readable.
Hotels Near Dubai Airport
There are a number of hotels to suit all budgets and requirements at or near Dubai Airport.
Things to do in Dubai
Calling Dubai Airport
The general number for information is +971 (0) 4 224 5555. If you need medical assistance you can call Terminals 1 and 2 on +971 (0) 4 216 1999 and Terminal 3 on +971 (0) 4 504 5007.
Additional Services and Amenities at Dubai Airport
At Dubai Airport you will find the usual array of bars and restaurants, airport lounges and shops.
Services at Dubai Airport
Useful Information about Dubai Airport