Taxi Transfers To and From Dubai Airport
Find Unbeatable Value Taxi Transfers


Dubai Airport Taxis - Fares, Distances and Where to Find Them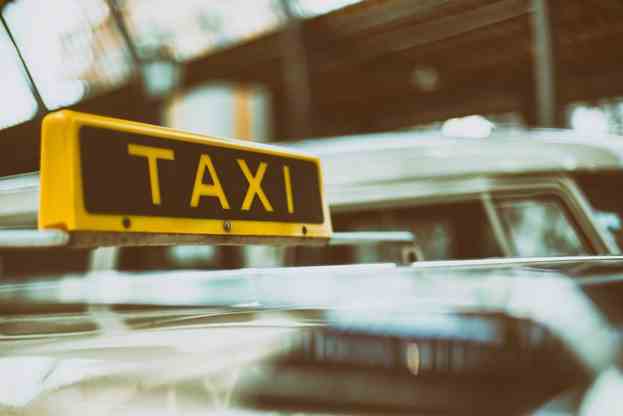 Dubai International Airport is situated in the Al Garhoud district, some 2.9 miles or 4.6 km east of Dubai city.
You can either order in advance at your hotel, calling +971 (0) 4 208 0808, or take one of the cream-coloured Dubai Transport Corporation cabs, which can be flagged down in the road. If you happen to see one with a pink trim, this denotes a female taxi driver. You can also book in advance via the Dubai Taxi Corporation website. The company covers all of Dubai with around 3,854 taxis and operates 24/7, seven days a week. The company also operates on public and religious holidays.
Travelers taking a taxi from Dubai Airport will be charged a AED25.00 flag charge. The flag charge for each kilometre traveled after that is AED1.96.
Hiring a Dubai Airport taxi to travel to Dubai city center will cost ca. AED162.00 for up to three passengers (ca. US$44.00). This fare includes three medium pieces of luggage and three smaller pieces of luggage.
If you are travelling as a family or in a group, you may wish to hire a minibus to Dubai city center. This will cost ca. AED 257.00 or US$70.00 for up to six passengers, six pieces of medium and six pieces of smaller luggage. Hiring a larger minivan from Dubai Airport will cost ca. AED 367.00 or US$100.00 for up to eight passengers and their luggage.
These prices are for round trips.
Taxi fares to & from Dubai Airport (DXB)
Taxi Transfer Customer Reviews
Available Transfer Options