Bus Transfers To and From Dubai Airport



Buses from Dubai Airport with Bus Routes and Times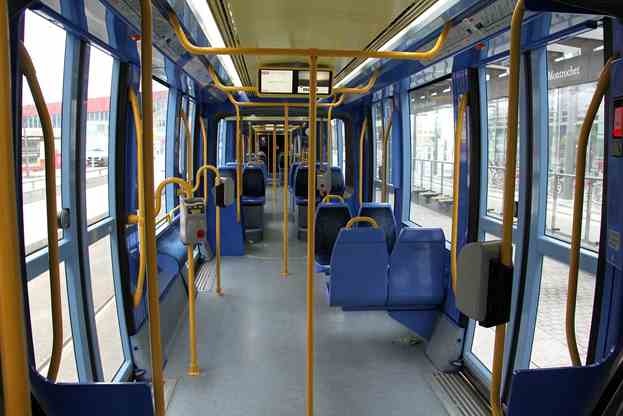 Dubai International Airport and the city are linked via convenient bus services. Passengers will find the bus stops located right opposite Terminals 1, 2 and 3. Simply follow the signs from the Arrivals concourse. Dubai World Central Airport (DWC) is connected to the city of Dubai and Dubai International Airport by various buses.
The buses are operated by the Roads and Transport Authority (RTA). Bus line F55 travels between the airports and Ibn Battuta Metro Station every hour during the metro's operational hours. Bus Line F55A runs between the airport and the Satwa Bus Station, when the metro is not running. Bus Line N55 travels between the airport and Al Ghubaiba Bus Station, when the Metro is not in operation.
Passengers must buy a ticket (NO1 card) in advance, as drivers do not take cash on board. There are various options, including a Silver and a Gold Card. Most travellers will find the Silver Card adequate for their needs. The card costs AED25.00 (ca. US$6.81) and includes an e-purse of AED19.00. The maximum amount the Silver Card can be loaded with is AED5,000.00. The card is valid for five years and can be used on all modes of transport, including Dubai-wide buses, the Metro and waterbuses. Children under the age of 5 go free. Only two pieces of luggage, one of them hand luggage, are permitted onboard of all RTA buses.
The Dubai bus service covers around 87% of the urban area in the Emirate, so there's nearly always a convenient bus connection to wherever passengers wish to travel to.
A convenient shuttle bus runs between the three terminals and a free 24-hour shuttle bus connects Terminals 1 and 3. Simply follow the signs inside the terminals or stop and ask one of the May I Help You team members for assistance. Some airlines offer automatic transfers for their connecting flights. If you booked connecting flights, you will automatically be transferred as part of the Emirates' service for example.
Which Bus services/routes have stops at Dubai Airport?